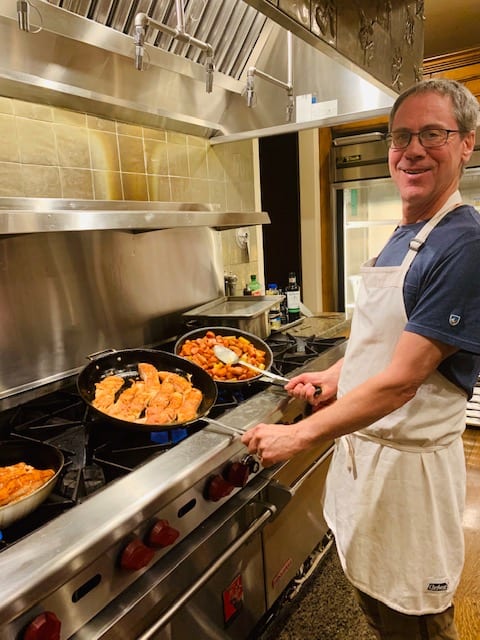 Throw a Cooking Party 
Invite your family and friends over for a hands cooking class with a theme and menu of your choice.
Hire Me
Chef Richie loves to cook super healthy food that is simple and fun, using seasonal, local and sustainable ingredients.
Let's get started!
Going on Vacation
I can travel to your holiday home and prepare your meals during your stay.
Food for the Week:
I can go to your home, stock the frig with your favorite foods–tell me what you love and we can put a menu together.
Cook You a Fabulous Meal
I can cook you a gourmet dinner party at your home.
Fill in this form and let me know what you are interested in.
Don't forget to let me know about any dietary restrictions and allergies.